How to install NuOp to your mobile device
NuOp is available for it's members to use on their iOS and/or Android device. Here are the best ways to install the NuOp app to your mobile device:

iOS
Please follow the steps to put the app onto your home screen.
Steps:

1. Open up Safari. (Only works in Safari)

2. Type in
nuop.com
into your browser and then Sign In or Sign Up.
3. Once you are logged in click the share button at the bottom of your screen.


4. Scroll down and tap "Add to Home Screen"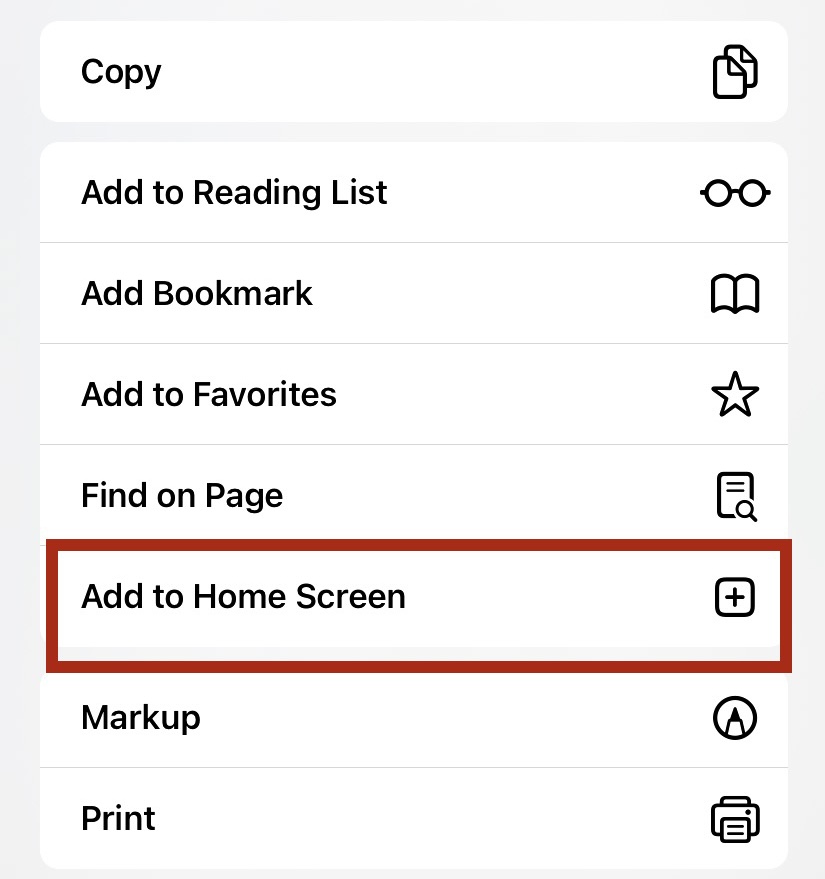 Please watch the video below to follow the steps live.

Android
For Android users simply go to the play store and install our App.
Related Articles

NuOp's Cookie Policy

Cookies Policy Last Updated: March 24th, 2023 This Cookies Policy explains what Cookies are and how We use them. You should read this policy so You can understand what type of cookies We use, or the information We collect using Cookies and how that ...

NuOp Quick Start

In this guide you will go from beginner to a well informed NuOp Member. This post will also go a little deeper then normal into all of the important aspects of NuOp. This is to help you get a full understanding of everything NuOp can do for you. ...

NuOp's Different Membership Levels

Here at NuOp, we understand that not everyone will have the same business needs from our platform. For this reason, we provide three (3) unique membership levels. NuOp's Different Membership Levels Essential Membership Our Essential Membership is our ...

Can I use NuOp on Internet Explorer?

Internet Explorer is not a supported browser for NuOp. For the best experience please use Chrome. We also support Microsoft Edge, Firefox, & Safari.

How to change your NuOp Unique Share Link or "Handle"

Once you created your NuOp profile you may want to change your username to something more special and unique to yourself. Following the simple steps below, you should be set in no time. Login to your NuOp profile. Once you have logged into your ...