Configuring your Notification Settings
We've updated our notification settings so that you'll only receive notifications on your phone or email, if you want to.
In addition, you will only receive a notification for opportunities that are available in your designated area.
It's easy to change these settings now.
Click on your profile picture in the left-hand corner which will prompt a screen to pop out on the left-hand side of your phone.
Go down and click settings.
At the top you'll see "Notifications' ', click on "Notifications" and you'll see the option to opt in or out of any one of those adorable, little reminders that can make you want to turn your phone on silent indefinitely.
Click on your profile picture in the top right-hand corner which will prompt a menu to drop-down. From the drop-down menu, select "Settings".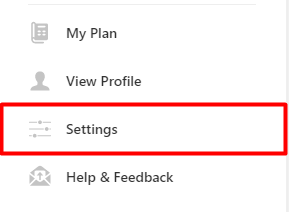 On the next screen, you will see Notifications on the left side of your screen.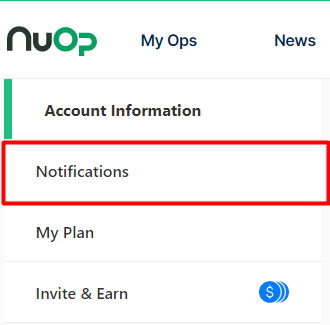 From the "Notifications" screen, you will be able to control all your notification settings. Control your notifications and settings for:

- Opportunities

- News

- Connections

- Invite & Earn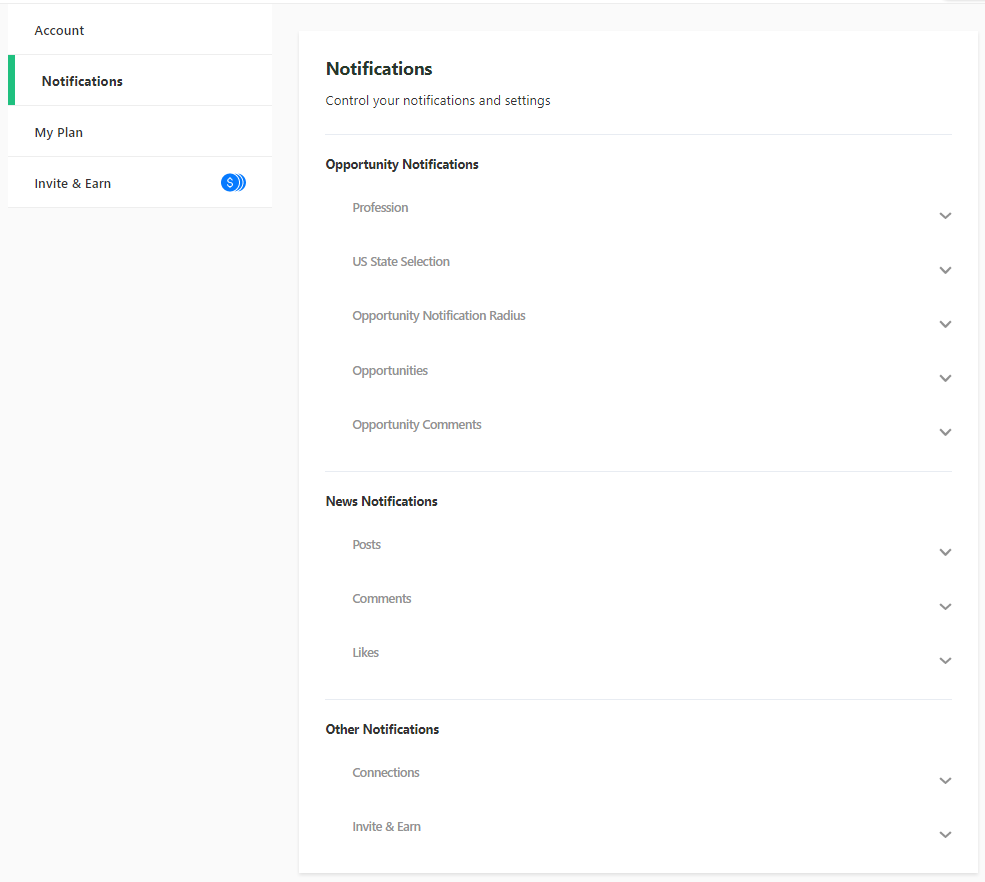 Related Articles

How to unsubscribe from community post notifications?

In order to unsubscribe from community post notifications. Just scroll to the bottom of the email in which you received the community post notification and click on the unsubscribe link. Don't worry, you will still be able to receive referrals and ...

Opportunity Notifications

To best explain how opportunity notifications work, let's take a look at notifications from the perspective of our three referral exchange methods. Remember, a "referral" is a type of "opportunity" that a Member can create: Open Referral Direct ...

Claiming an Open Opportunity

Claiming an Open Opportunity An Opportunity is a referral that needs to be filled. An Open Opportunity is an opportunity exchange method that a NuOp member can use when they do not know who to send their opportunity (referral) to. In other words, if ...

How do I verify my email?

To verify your email go to your settings in the top right corner ----> account information ----> click send verification email. Then check your inbox for an email from NuOp and then click on the link in your email. If you do not receive an email ...

How to change your NuOp Unique Share Link or "Handle"

How to change your NuOp Member Name or "Handle" Once you have created your NuOp profile you will want to change your NuOp member name or "handle" to something unique to you. You can change your handle simply by following the instructions below: Login ...